United Islands of Prague is the city's annual festival which has become an important cultural event of the Metropolis. The festival is usually held in mid-June and lasts for three days. During the festival, you will have the chance to enjoy the beginning of summer, celebrate the end of the school year, and especially participate in this musical feast in the historical centre of Prague.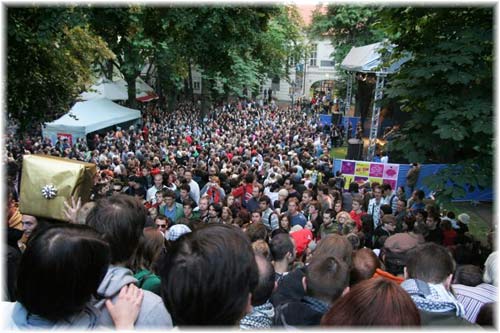 This two-part festival begins with Prague's traditional celebration of World Music Day. Clubs, cultural centres, and open spaces across the city stage a wide range of free concerts.
The festival traditionally takes place on the islands, Janackovo Quay, and various music clubs in Prague. The ceremonial initiation and the after-party take place on Smichov in the centre of contemporary art. Most of the festival venues are on the attractive Prague Kampa Island.
Admission: most of the venues are free of charge.