When planning a trip to a foreign city, one of the most important aspects is always working out where to stay. This rings especially true when looking at heading to Prague, the beautiful and lively capital of the Czech Republic. As with all cities the major consideration to make is what you are looking for from your vacation and to then find a hotel that is near to the attractions you want to visit, so what do the different areas of Prague offer and what are the best hotels to stay in around those areas?
Malá Strana
Those looking for a romantic weekend away, then, without doubt, the best place to stay in Malá Strana (Lesser Town). It is close to several great restaurants and has fantastic shops. The area is also well connected to others areas of the city, meaning that you will be able to enjoy all of the sights and sounds of Prague without having to endure long bus or taxi rides – something that would really take the edge off a romantic vacation! When it comes to picking hotels in this region, budget is a serious consideration; however, hotels cater to all wallets. One of the best is the Hotel Three Storks, which is a trendy hotel and offers clean, spacious and well-priced rooms to all that visit.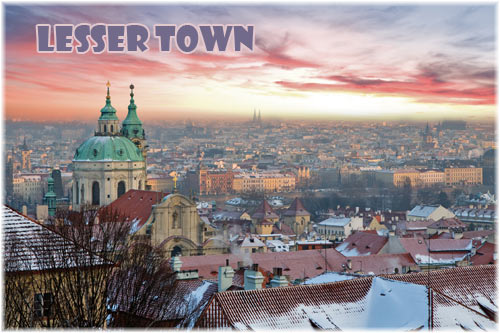 Old Town
For those looking for a party vibe, then the place to be in the Old Town – an area with some bars, clubs and other late-night entertainment options. It is not suitable for those looking for a peaceful night of rest but, let's face it, most young travellers visiting Prague won't be in bed early at all, such as the amazing nightlife that this city offers. There are many cheap hotels here for those on a budget, but the Hotel Lippert is a great choice for those with slightly larger wallets. The staff are all friendly, and they are also used to hosting those in the area for late-night revelry!
Just because the two areas of Malá Strana (Lesser Town) and the Old Town have been mentioned in this article, it doesn't mean that there aren't great hotels in other parts of Prague as well. Those visiting should map out the different places they want to visit and find a hotel close to each of them before then heading online to investigate what other tourists have to say about hotels in the area.