Have a Great Time at Zlaty Strom
If you plan on visiting Prague, we suggest you experience the wild nightlife that has made the Czech Republic a world-renowned country.
You will find old buildings, churches and shopping malls and many interesting places to visit, but at night, you cannot just barricade yourself in your hotel room.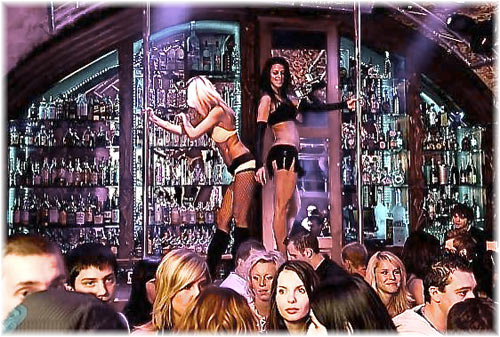 Get dressed and go out and you will find lots of exclusive clubs, most of which are situated in the centre, so it will not take you ages to find them.
The Zlaty Strom Bar & Music Club is situated underneath the Zlaty Strom hotel, which links the beautiful Charles Bridge to Old Town Square.
What can you expect from a club like Zlaty Strom? Great music, cocktails, dancers, pole dancers and several rooms for you to chill out, relax or if you prefer, dance to 80's music. It's all up to you.
The club has been designed with the relaxation-seeking party people in mind, as it delivers entertainment in a relaxing ambience.
Zlaty Strom has not one, but three bars managed by highly skilled barmen who will serve you the most exquisite cocktails you've ever had, including mojitos, vodka-based cocktails and, of course, Zlaty Strom's special cocktail: the eight-man mojito, which is nothing but mojito served in a huge glass with eight straws. This is not for the faint-hearted.
The dance floor is beautifully illuminated, and the DJ's like mixing up different tunes to guarantee the most original music in town.
For the price of a mojito, you may also admire several pole dancers who, as you can imagine, at some point in the night, take their tops off and amuse their audience by dancing for them until early morning.
If you are looking for noise and chaos, this is not the club for you. Zlaty Strom wants to relax its guests, offering them the best service possible by satisfying their thirst for fun and relaxation.