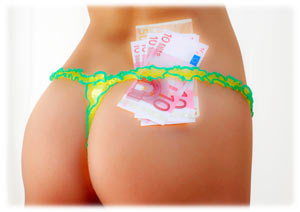 Sexual services in the capital city can sometimes be purchased even for food vouchers or drugs (drug-addicted prostitutes). However, according to available information, the monthly income of most women is highly above 40 thousand Czech crowns.
The average price of sexual services per hour is between 2000 and 4500 CZK, whereas the woman mostly keeps 50% of the service price, though this may vary between 40% and 60%.
There is also a more rare system whereby the woman rents a room for a 4000 CZK per day and night and does not pay anything else to the company from the money she earns. Individual companies offer various actions and discounts for regular customers, happy hours etc. when the price can drop to as low as 1700 CZK per hour.
Prices at private apartments per hour are usually lower than at night clubs (from 1000 to 2000 CZK per hour). In the street, the prices are lower, and the price for vaginal sex is around 1000 CZK or oral sex around 500 CZK, but it may even be much lower – depending on the situation of the woman, how far she wants to go, and how badly she needs the money.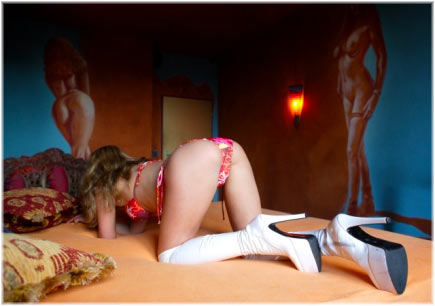 There are known examples when girls were so desperate that they offered their services only for food or drug.
The average monthly income of a prostitute in a sex club also differs according to the "season". Each woman considers the "high season" a different time of year since it also depends on where she works and her own situation.
According to a 2009 quantitative survey, almost half of the respondents in the "high season" had an average monthly income of 50 thousand Czech crowns. The income of more than a quarter of the respondents was between 30 and 50 thousand Czech crowns. A minority of women earned 10 to 30 thousand crowns per month.
In the off-season, the women, in general, had a lower income. Only 19% of the respondents claimed to have an income above 50 thousand crowns in this period.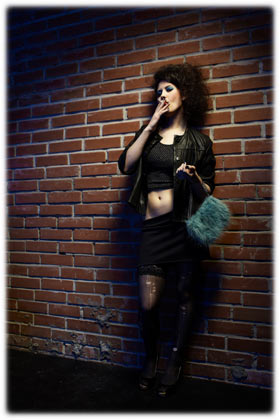 According to information available on the internet, the prices for 30 minutes in a private apartment are around 800 to 1500 CZK, while some women ask for less, such as 700 CZK. An hour costs 1300 to 1500 CZK and two hours above 3000 CZK. Most prostitutes charge around 8000 CZK for a whole night.
Escort services are more expensive. These are services where the prostitute arrives at a destination selected by the customer. The price also depends on the distance; usually, it is between 1500 and 3000 CZK per hour of "classical services".
According to the police, the problem is that verbal offering of sexual services cannot be punished. Getting the evidence is a problem. Yet street prostitution is on the decrease in Prague. It gradually moves to private apartments and clubs, where prostitution can actually not be proven at all, as the police analysis says.