Many visitors to the Czech Republic are taken aback by the amount of prostitution that can be found in the country – a problem that has only been exacerbated by the arrival of a free market economy. This also goes hand in hand with human trafficking, which is still a very real issue in the country. In the Czech Republic, prostitution is not illegal, but unlike other countries, there are no regulations governing it, such as mandatory health checks.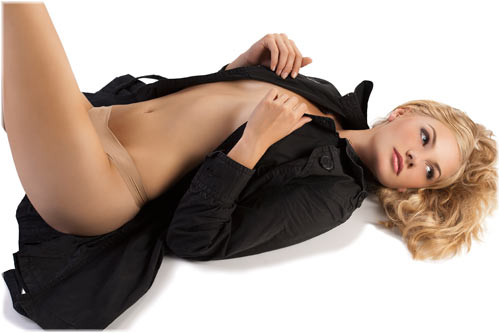 Prostitution in Prague
Prostitution is a thriving trade here, and Prague has, in fact, acquired quite a name across Europe as a centre for sleaze. Although the cost of sexual encounters is more than that of other East European countries like Lithuania, Poland, Romania or Latvia, the beauty of the Czech women appeals to certain sections of the sex tourist market. Particular roads in Prague are effectively miniature red-light zones. With whore houses tucked away underneath the pretence of a legal 'massage parlour' or sex shop and street hookers are mostly unchallenged by law enforcement. A favourite stomping ground for Prostitutes is Wenceslas Square and the surrounding streets. Co-incidentally, the high-roads entering into Czech from Germany's borders are main red light areas as well, and it is an interesting spectacle to see: mini-skirted women waiting on the guards' rails in broad daylight, making a wage off German men passing the borders for a couple of hours! A new trend has recently formed where the sex trade is gradually moving away from the streets into private flats where sex is offered, and Escort Agencies also cover a lot of prostitution.
Border Towns – Highway Prostitution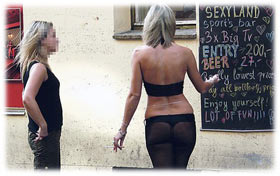 Perhaps the areas where prostitution is most visible is on the roads leading to border towns such as Cheb and Dubi, where scores of women can be seen lining the streets clad in skimpy outfits, even during the cold winters. Although it is a torrid life for these women, the government has done very little to counter the problem.
The main problem for governments is that they will face the wrath of organized crime should they place regulation on the industry. They are also worried about the political ramifications of targeting this area of society, even though international agencies are under immense pressure to do so.