The good reputation of Prague is not only harmed by dishonest taxi drivers and pickpocket gangs but surprisingly also by ticket controllers on public transport. Quite often visitors to Prague are forced to pay an extra 'tourist tax' because of their lack of knowledge of local rules in public transport. Generally, tourists are not aware that tickets must be punched, for example, after entering a tram.
Prague public transport inspectors like to check foreign tourists precisely because they are not aware that their ticket must be punched on many occasions. Information provided on the purchased ticket is not very easy to understand. Unless you have been well informed, it is easy to get confused about using the tickets properly.
Tickets must then be validated at the entrance gates to underground stations, or similarly, in the little orange boxes, you see hanging on poles in buses and trams. You won't see too many local people validating tickets because they possess a long-term pass.
The Prague public transport authorities deny all accusations that the ticket system is not easy to understand and claim that everything is quite straightforward. Czechtourism, and even the Public Transport Company, constantly register complaints from foreign visitors regarding the inspectors. Those complaints have one thing in common – all highlight that controllers are very rude. According to local law, inspectors have the right to call the police if you fail to provide a valid ticket, and they can force you to wait for the police. Also, be aware that some bus, tram and metro routes (including bus 119 from the airport and tram 22 to Prague Castle), where tourists are likely to be travelling, are more frequently checked by inspectors. Some dishonest inspectors prey on those visitors because they are an easy way to get some extra money by not providing a receipt if a tourist pays the fine (which is very common). Sometimes they will give you the option to pay a smaller fine if you pay on the spot and do not ask for a receipt. On many occasions, tourists do not know their rights and rather pay the fine than become involved in this problem.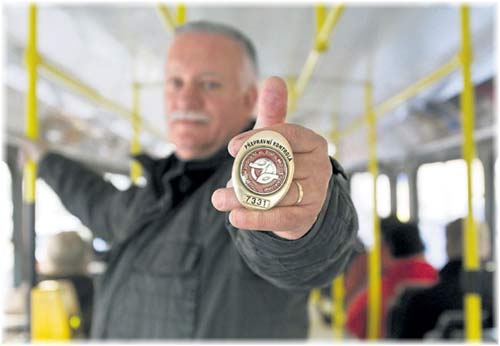 For your own safety, please read our article about public transport tickets. Never show anyone your ticket unless it is an inspector showing an official identification badge. There have been reports of ticket controller scams in the past; such fake inspectors asked for a wallet or passport and thus managed to steal money from the victim.