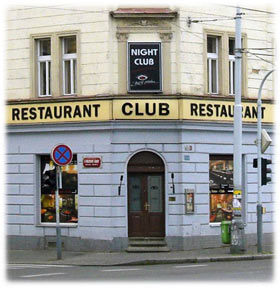 Prague is well known for its beautiful Eastern European girls, and the same goes for nightclubs and Czech beer. Nonetheless, the image of Prague as a stag destination is slowly disappearing, as stag nights which mainly took advantage of the low prices, cheap beer, and abundance of nightclubs, are now less appealing due to the increasing prices in recent years.
With over a hundred nightclubs ("night club" in the Czech Republic means brothel) as well as many escort agencies and lots of private apartments, Prague indeed appears to have a pretty good nightlife. The exact number of unofficial nightclubs and escort agencies privately run in flats is difficult to estimate but can be counted in hundreds.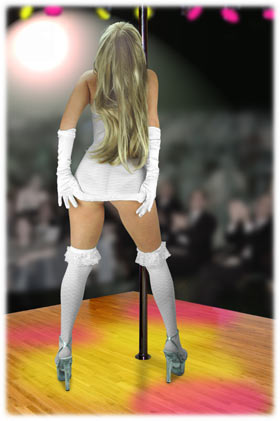 As nightclubs are sprawled over the extended urban area, many advertise mainly on the internet (in escort listing websites), followed by ads in newspapers and specialized brochures. There are also advertising boards along the main roads of Prague. If you are given, either at your hotel or during a night walk around certain areas in Prague, one of the nightclubs' advertising brochures, be assured that they depend on advertising revenues, which is why they are highly selective and mostly list only upmarket places. The same is true of tips regarding nightclubs you might receive from cab drivers; they aim to cash a fee for delivering a guest, which is a prevalent practice – and that is what everybody should bear in mind since they will probably direct you only to selected nightclubs. If you are looking for the best nightclubs for the pretty Eastern European girls and the ratio of price to service, they often do not advertise all.
The nightclub scene in the downtown area near Wenceslas Square is dominated by giant cabarets like Darling Cabaret, K5 Cabaret, Hot Peppers, and Goldfingers, which employ several hundred beautiful girls, go-go girls not included. The largest cabaret in downtown Prague near Wenceslas Square sometimes has up to 150 girls on five stages and in three bars, and similar ones nearby have about 80 girls to choose from. Many of the downtown nightclubs pay someone to entice you off the street and into their nearby establishment. Those establishments cater mostly to foreign visitors and, from the local perspective, are heavily overpriced, but on the other hand, they offer top sexy beauties.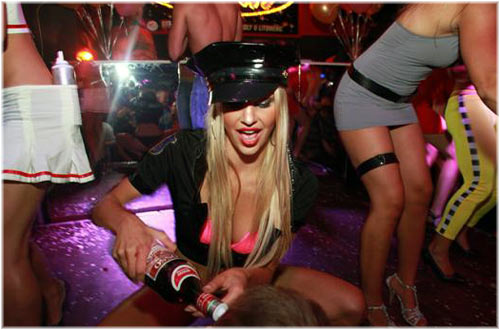 The quality of the girls in the Prague nightclubs is mostly high. Though it may vary from place to place, it appears to be on the highest level in the Czech Republic and possibly in the whole of Central and Eastern Europe. In several cabarets and other nightclubs in Prague, one can often find a very good selection of Czech and Slovak girls and Ukrainian, Russian, Brazilian, and even now increasingly African girls (mostly from Nigeria and Uganda).
This trend of internationalization by itself may not really be a specific feature of the Prague nightclubs, as it has also gained a foothold in the livelier nightlife centres at the peripheral border crossings. But the number of girls here is vastly higher than there. The best nightclubs and cabarets in Prague are, in a manner of speaking, gigantic ensembles of models from all over Eastern Europe.
TIP Avoid contact with women and men acting as street prostitutes as they are often pickpockets.
Prague is much more professional and more commercial than the border regions. Commercialization means that many nightclubs, strip bars, and especially cabarets in Prague implement a profit-maximizing system. Thus the costs for the customers are enhanced by pricey drinks like cocktails and champagne, and further by striptease, luxurious separate rooms, and, last but not least, comparatively expensive erotic services. In the presence of large tourist crowds, the cabaret has materialized in downtown Prague, which yields the highest profits. The entrance fees alone (unless you have a pamphlet luring you with free entrance) plus the prices for the drinks multiplied by the number of customers yield vast sums of money there.
Once you get to your chosen nightclub, bouncers or bar staff will explain the rules of each place on arrival. Mostly, you'll have to pay an entrance fee which ranges from 200 to 500 CZK covering a strip or other show, even if you opt to sit at the bar. This fee is sometimes waived if you are there to pay for erotic services immediately or if you have leaflets advertising free entry. An entrance fee is never required for entering private nightclubs in privately-run flats. In this case, when you arrive, you will be introduced by girl companions, and again the rules will be explained, and you might be offered drinks. In such private nightclubs, prices are reasonable and much lower than those in the downtown area.
Many nightclubs in Prague have also established themselves in the luxurious segment by offering additional facilities like Roman baths, different kinds of whirlpools, thematic rooms, tantric massages, and even free limousine pick-up if you spend a certain amount on drinks and the like.
The final piece of advice is that you should always check the prices of services and drinks when you enter a nightclub and then enjoy. It might save you a big surprise when the bill arrives. The sex night clubs on Melantrichova and Skořepka, close to the Wenceslas square, regularly rip off unsuspecting tourists and might be dangerous. They're packed mainly with younger Russian and Czech girls. This district is among the popular places for British stag parties.