As you would expect from one of the finest seafood restaurants in Prague, the Rybi Trh Fish Restaurant offers a fantastic range of fish and seafood to enjoy. The A La Carte menu has a wide range of fish to enjoy, but special Czech fish and seafood selections are available on the menu. These can be enjoyed by one person or for a group, so no matter what size your party is, there will be a perfect selection for everyone.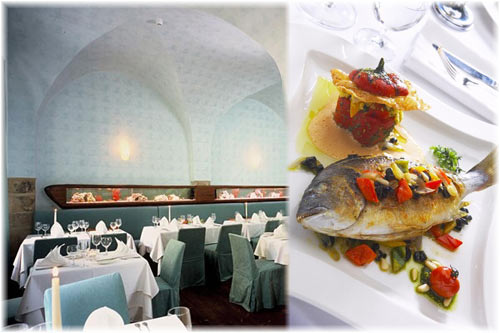 Close to the Old Square
The Rybi Trh Fish Restaurants is situated very close to the Old Town square in Prague, so it is probably convenient for many tourists in the region. Seafood may not be the main food that people associate with Prague, but it has to be said that this restaurant has developed a huge reputation for the quality of its food. If you are a fan of seafood, there are not many better places to visit than this restaurant.
Breton and Canadian lobsters range in price between 790czk for lobsters weighing around 450-500g and 2490czk for a Breton lobster ranging between 600-800g or Canadian lobster weighing between 1100 and 1400 kg. This may be a high price, but the seafood quality provides the perfect justification for any seafood lover.
The Seafood Platter Is a Fine Choice
If you are not a fan of lobster, it is possible to enjoy oysters, scallops, mussels, prawns, and even marinated yellowfin tuna. There are platters available offering a selection of these foods with the single person platter costing 1300czk. Again, this may be deemed expensive, but the seafood quality more than justifies the price.
There are many great places to see in Prague and many great activities, but if you love seafood, this is a restaurant that you really need to experience.
Address: Restaurant Ungelt, Old Town, Prague 1