One of the best things about Prague is that it offers something for every guest or visitor and the Palffy Palace is an exquisite location offering sights and charms that not many other restaurants can provide. This makes the Palffy Palace the ideal location to celebrate a special occasion with close friends and family. It doesn't matter whether the event is a birthday, an anniversary or graduation if you are looking to make an exceptional evening between some friends or family members; there are few better places in Prague.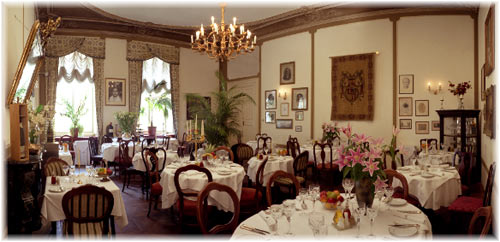 The Restaurant Is Hidden in the Back Streets
The Palffy Palace can be found in the Lesser Town, but as it is situated in a side street, it is easy to see why Palffy Palace is one of the best-kept secrets that Prague has to offer. The two large wooden doors that provide the entrance to the palace may seem intimidating but behind those doors lies one of the best locations for a celebration in Prague. Classical music and soft furnishings emphasise the style and elegance of the place, ensuring that everyone will feel honoured to be present at the event.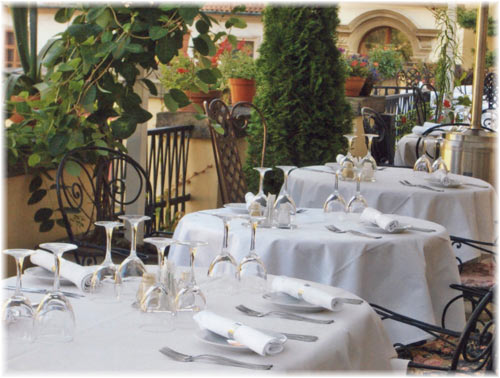 High-Quality Food Matches the Decor
The location and look of a place are important, but the quality of the food and drink is also important, but the Palffy Palace has everything covered in this regard.  Some of the great choices in the main menu include the pheasant steak, which comes wrapped and rolled in bacon and is available for 490 CZK. Seafood lovers will be delighted with the choice between red snapper, red mullet and swordfish slices. This is a wide range of seafood options, which is not something that every restaurant in Prague can offer. All of these meals are available for under 500 CZK, and all come with a selection of vegetables.
With the soup of the day available from 50czk, this is not a restaurant where a lot of money has to be spent to enjoy the food. The elegance and style of the locations ensure this is the perfect setting for any special occasion you may be celebrating in Prague.
Address: Palffy Palace Restaurant, Lesser Town, Prague 1