AK47 and M16 shooting
This has to be one of the ultimate stag weekend activities and is arguably the most popular. If you have ever dreamed about what it feels like to let off a few rounds of some of the most lethal weapons on the planet, then now is your chance. As well as AK47s and M16s, there is a whole array of guns to choose from, including Glocks, Magnums, pump-action shotguns and sniper rifles. Prices are charged by how many shots of each gun you want, and costs start at around 1500 CZK depending on the size of the group, with a minimum of five people. Safety is paramount, and English-speaking staff are on hand to provide instruction and advice at all times.
Paintballing
Paintballing can provide a whole afternoon of fun, with sessions usually lasting up to four or five hours. There are several different games and courses to take part in, and protective clothing will be provided at the cost, as safety is always taken seriously. Tour companies will pick you up from your hotel and drive you the short distance to the course, where between 900 and 2000 CZK can get you an experience to remember, depending on the size of the group (six people minimum) and how many paintballs you want to fire.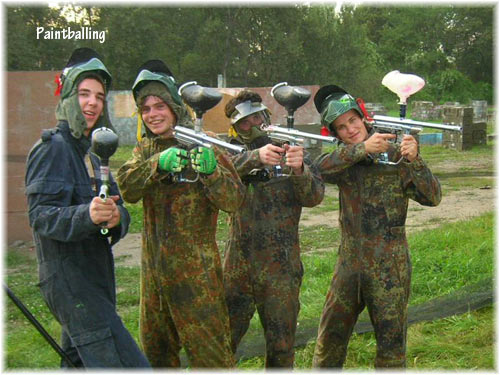 Quad Biking
If you have between nine and 20 people in your group, why not enjoy the thrill of a three-hour quad biking session over some seriously rugged terrain. The circuit is just outside of the city, and when you get there, you will be provided with full instructions on how to drive the quads. These are powerful machines, most of which are 200cc, so once you've got the hang of them, you'll have a hell of a time racing your friends. An afternoon session costs about 3000 CZK per person, depending on the group size, and transport and gear are included.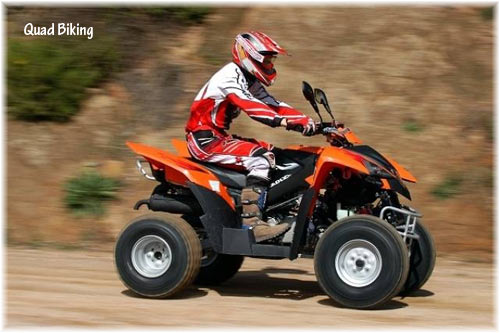 Clay Pigeon Shooting
This increasingly popular stag weekend activity pits you against your friends to see who has the keenest eye for hitting the flying targets. Groups consist of five people or more, and you will experience about four hours of shooting whilst also enjoying some food and drink included in the price. The average programme consists of 50 shots, which can happily fill half a day, and see how competitive it becomes as you and your friends battle it out to prove who's the best shot.
Limo Transfer With Stripper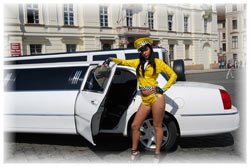 A luxury limousine will meet you at Prague Airport. Inside will be one of our strippers to meet your deepest desires: wild black cat, nurse, schoolgirl, or just natural sexy Czech slut. Following a Champagne toast, the sexy stripper (or lesbian duo) will start performing their sensual erotic dance … after a tiring flight, you can finally completely relax. It will be a great introduction to Prague and a great start to your stag party weekend in Prague. You might even surprise your friends by just not telling them about the stripper extras. Our chauffeur can make a short sightseeing tour around the city centre before he takes you to your hotel, and can advise you on places to continue your parties, like the best pubs and cabarets.