The boom in sex tourism visitors and the popularity of stag and hen parties have created a large adult industry catering both for tourists and recently also more and more for locals. Under communism, nudity was banned, but in the last two decades, many nightclubs, cabarets, strip clubs, brothels and saunas have sprung up in Prague. Compared to the UK, the climate is very liberal in the Czech Republic, and some strip clubs are rather brothels with strip floor-shows, while some normal disco-type places also feature topless dancers.
The side streets off the Wenceslas Square and the Square itself have the highest concentration of strip clubs. The most famous and most expensive clubs are Goldfingers, located under the Ambassador Hotel, Darling Cabaret and K5 Relax. Almost all strip clubs offer private strip shows and even more … up to your fantasy. Generally, all strip clubs charge entrance fees and unless you have some promotion leaflet with a free entrance offer, expect to pay anything from 200 CZK up to 600 CZK. Drinks are usually much more expensive compared to ordinary pubs or night clubs.
Goldfingers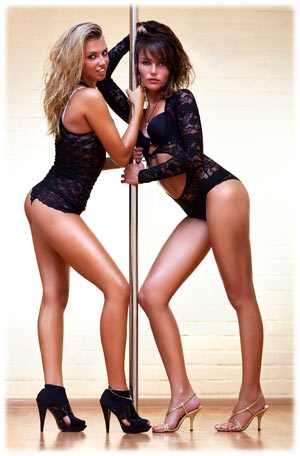 This probably the best-known strip club/cabaret in Prague. It's located in the basement of the 5* Ambassador Hotel on the Square itself. It's a long-established strip club with a full show involving about 15 girls lasting around one hour and has no brothel section. The entrance is around 500 CZK, and drinks are really expensive by Prague standards. The public shows are strictly non-contact, although private dances involving touching can be arranged for around 1500 CZK – again, very expensive. website
Darling Cabaret
This is just off Wenceslas Square and is also a rather expensive upmarket venue, featuring three bars and three show stage floors. The cabaret offers a limousine collection from most central hotels, has a VIP section, sells very pricey alcohol, and has quite a strict dress code. The club has lots of girls on and a continuous stage show, including lesbian and toys shows. Most girls also offer extra sex services – just anything you can imagine. Definitely the most expensive strip club in Prague. website
Tip: Book online a limousine with a stripper show from Prague Airport to your hotel in Prague. The luxury limousine will meet you at Prague Airport. Inside will be one of our strippers to meet your deepest desires, performing their sensual erotic dance.
Atlas Cabaret
In the same street as Darling Cabaret, you will find the slightly smaller and less attractive Atlas. It's on three floors and has a continuous stage show featuring go-go showgirls, topless showgirls, couples for a live sex show, couples for a lesbian show, and a performing girls' autoerotic show. This club is rather a nightclub-brothel, having 16 rooms for hire. The club has a less appealing design and setting, making it difficult for larger groups to sit together while watching the show. Cabaret Atlas was opened in 1998 as the first entertainment club of this kind in the Czech Republic. After six years, the cabaret underwent redevelopment, and the original underground space was turned into a three-floor club. The entrance charge is about 200 CZK, there is no dress code, and drinks (except champagne and 'lady drinks') are much cheaper than other centrally-located cabarets. CLOSED
Hot Pepper's
This exclusive club is located on Wenceslas Square next to the disco Duplex dance club. The all-night show includes exotic dancers, a lesbian show, a stage show and private parties. Shows are strictly non-contact, but you can pay extra for private shows. You can also watch a non-traditional dance performance on the catwalk, and a stag party show on the stage, particularly popular amongst English stag and hen party groups. Striptease shows and prices are the same as in all other cabarets in the central Prague area. There is free entry, a two-for-one beer special and many other offers, and not to forget to mention that there's no closing time. website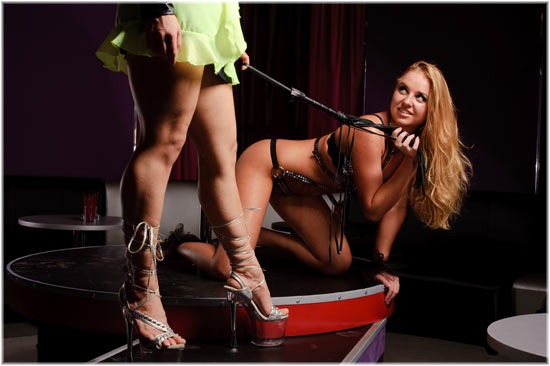 Captain Nemo
This club is conveniently situated between Wenceslas Square and Old Town Square. It's quite a large modern club with an incredible interior of glittering metal and redwood, designed to look like Nemo's submarine – the Nautilus. The club features private, very intimate shows. All girls on the stage are good-looking, the laser shows are excellent, and what is more, it's probably slightly cheaper than the other nearby clubs. CLOSED
Extasy
This cabaret is situated further out of the city centre in Žižkov and is thus cheaper. If you ring them, their taxi will take you to the club and back free of charge. The club has the usual range of stage shows with around 15 girls, plus private rooms with water beds and other surprises. Worth considering if you are thinking of taking one of their girls to the room; otherwise the shows are usually better in the previously named cabarets. CLOSED