After ages of political turmoil, the Czech government slowly continues to evolve. The current political status is, according to the constitution, a multi-party parliamentary democracy. Three branches of the Czech state, which are similar to the US government, exist, executive, including the cabinet and president; legislative, representing parliament and comprised of the Chamber of Deputies (Poslanecká sněmovna) and the Senate (Senát); and judicial, the highest court in the land.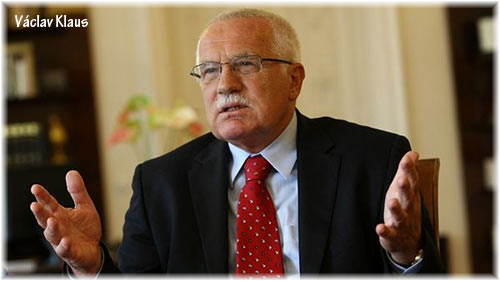 The President
The president is elected by parliament every five years. The current president, Miloš Zeman, assumed office on 8 March 2013. His term will end on 8 March 2023. He can nominate judges, dismiss the parliament in certain situations, and veto laws. The president also appoints the prime minister and other cabinet members at the PM's suggestion. Only those political parties that have gained at least 5% of votes through elections are represented in the Chamber of Deputies, while the Senate mandates are attained by majority vote. In March of 2009, the current Czech government collapsed under a vote of no confidence. After the May 2010 elections, the current parliamentary parties are: Civic Democratic Party (ODS), Czech Social Democratic Party (ČSSD), TOP 09 and Public Affairs (Věci veřejné).
The Czech Republic is a member of NATO, the EU, the International Monetary Fund (IMF), Interpol, the Organization for Cooperation and Security in Europe (OSCE), the Organization for Economic Cooperation and Development (OECD), and the United Nations.
But however undeniable the rapid development and progress of the country's political institutions and administrative policies, political experts point to the still-lingering challenges the nation faces: reforming the healthcare and pension systems and addressing some serious environmental issues.
Parliament
The Czech parliament occupies a Neoclassical palace that served as the provincial Diet in the nineteenth century. A later building housed the National Assembly of the First Republic in 1918, the Czech National Council after federalisation in 1968. Since 1993, it has been home to the Chamber of Deputies, the more important lower house of the Czech parliament.