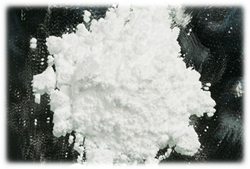 It is no secret that in the centre of Prague, illegal drugs are sold in many places. Syringes lie in parks and children's playgrounds, sometimes secret drug production labs are discovered, and the police catch dealers who offer drugs even to children. On average, the Prague police solve 500 to 800 of such cases per year. Drug addicts can find the greatest range of drugs in private apartments all around Prague and the city centre. On the streets, drugs are sold around Karlovo Square, at Jižní Město Quarter, but mainly in the Nusle Quarter.
How much do the drugs cost on the street?
Pervitin – 4 grams are sold for 400 to 2000 CZK on the street; marijuana – one "joint" is on average 30 CZK; ecstasy – one pill is sold somewhere for 50 CZK, somewhere for 500 CZK; heroin – 1 gram is sold on average for CZK 1000 on the street; cocaine – the price differs greatly according to the quality – one gram of cocaine is 2200 to 4000 CZK.