Glass in the Czech Republic enjoys a great reputation and is famous in every continent. It makes perfect jewellery and stunning decorations. Czech glass can be used for anything you can think of, but the substance is always the same.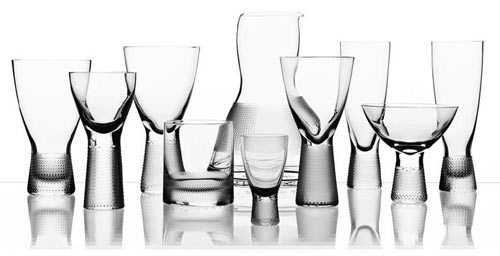 The Czech Glass-Makers' Global Popularity
If you take one thing home with you from the Czech Republic, it should definitely be Czech glass. Glass-makers in the Czech Rep has been amongst the best in the world for hundreds of years, and they have slowly honed their craft to complete perfection. Their brainchild, colour-free glass shined into an array of designs and called Czech crystal, has turned into a symbol of the nation and, therefore, is also a commercially profitable asset.
The glass-making industry has developed most noticeably in the Czech Republic's northern area, where there are mountainous regions rich in siliceous sand, wood and other useful raw material. The traditional glass manufacturing centre is Jablonec nad Nisou, where numerous companies specialising in crystal chandeliers, chalices and Jablonec jewellery (which is very famous) are based. Other centres of glass manufacturing are Nový Bor or Železný Brod. Still, all of the Yizer mountains and Lužice hills are populated with smaller or larger glassworks, where beautiful and unique items can emerge. For example, the Ajeto glassworks of Bořek Šipek (the renowned Czech designer) is located within the village of Lindava, close to the previous places mentioned. There, really artistic products are produced – and tourists also have the chance to watch a glass-maker at work. Visits to the glassworks at Ajeto are extremely popular with tourists!
Top Brands of Glass in the Czech Republic
Nonetheless, you don't have to travel right out to the north of the country to sample Czech glass. The most well-known brands are actually featured globally (and obviously in Prague), and this is no exaggeration. When you stroll through the winding streets of Prague, all of the little stores dotted around display masses of beautiful vases, chalices, necklaces, plates, beverage sets, rings, pendants and several other products made from glass, and it isn't easy to choose between these. To ensure this hard task is made a little simpler, we have listed the top glass brands below:
Moser
You can locate another well-known glass-works manufacturer in Karlovy Vary, which is in the Czech Republic's northwest area. Moser makes beverage glass, which has ecological merit and exceptional colour. Moser glass-work crystals contain no lead, and they have stores both in Prague and (literally) across the globe. website
Preciosa
Preciosa ranks among the most well-known glass-work businesses in Jablonec. Preciosa crystals contain thirty percent lead, making them sparkle exceptionally. The most talented glass-makers from Jablonec and its' surrounding areas make chandeliers, jewels and luxurious decorative products. Preciosa crystal items are exported worldwide. The company's Prague store is located in Jindrišská Street. website
Swarowski
Almost everyone is familiar with Swarowski glass. With factories in forty countries across the globe and 25000 employees, this brand offers premium quality crystal products of unparalleled design. Not many people are aware that this company based in Austria actually originated in the Czech Republic. Daniel Swarovski, the founder, comes from the North of the Czech Republic, where he learned the glass-making craft. He travelled to Austria later and set up a business in Wattens, which eventually garnered worldwide acclamation. website