Everybody in Europe knows that Prague is the place to be if you want to have fun and club all night long. Apart from boasting beautiful scenarios, landscapes, ancient buildings, and monuments, the capital of the Czech Republic is dotted with cafes, discos, bars, restaurants, and clubs that will certainly keep any visitor entertained.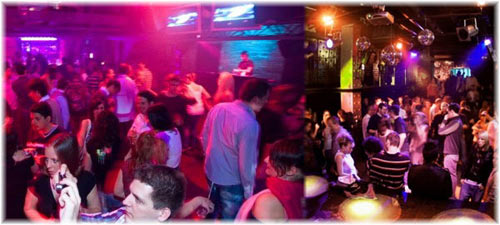 The Duplex Club & Café is one of the finest clubs in town. Should you stop by Prague, you don't want to miss its wide offer of beverage and food.
The club is situated in one of the highest building in Prague, in the centre of Wenceslas Square. Duplex is open all night and day and adjusts to its customers' needs. In fact, it offers wine, coffee, tea and all you can expect from a cafe by day and, after sunset, it turns into a super chic club, known all over the country for its music, lounge-style, cool lighting and live performance.
Duplex's top priority is to entertain its guests, so don't be surprised when you find some of  Prague's most popular DJ's selecting the best music of all time for you.
At night, you'll find splendid dancers who you may even glimpse from outside of the building as big windows surround the club.
The overall atmosphere is quite chilled-out yet exciting, the music is great, and the place is decorated very tastefully. You'll find comfy sofas, tables and all you need to have a great time with your friends. You may lay back and admire the dancers like Mick Jagger did on his 60th birthday or join them on the stage.
Prices are reasonable, even though the club is very popular across the country. You will probably hear people speak in languages you don't know as tourists know that they can't leave Prague without spending a night at the Duplex Club & Cafè.