Roxy is a city centre music club with a unique atmosphere – similar to the big clubs in London, Berlin or Amsterdam. Established in 1992, Roxy belongs to the most popular clubs in Prague, located close to Old Town Square.
Once you enter, your eye will be caught by the dilapidated interior and large open spaces, which give Roxy more of a warehouse feel than that of a modern club. On the programme, there is something different every day from ethnic and world music, like Boban Marko Marković Orkestar or The Wailers, through alternative dance music genres performed by Asian Dub Foundation or TransGlobal Underground, to modern club DJs, like DJ Rush, Grooverider, Luke Slater and Faithless. Though on most days, the music tends to be a little heavier than other clubs in Prague.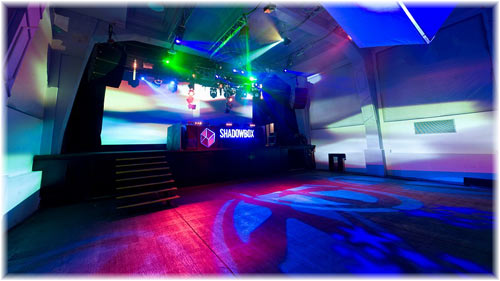 Roxy is a very popular place with locals but is also visited by foreigners. Drinks prices are very reasonable and compared to other centrally located clubs, very cheap. There is no dress code required – just casual.
Location: Roxy / NoD, Dlouha 33, Prague 1
Phone: 224 826 296
Genres: House, Techno & Drum'n'bass
Open: usually at 8pm (or 7pm) till early morning
Website: www.roxy.cz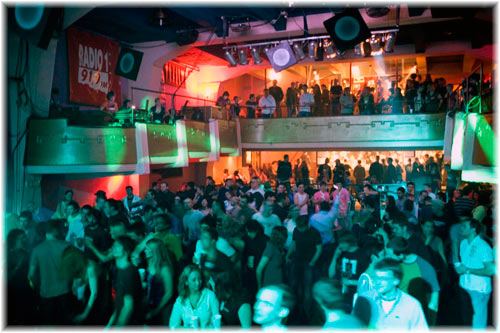 N.O.D. (part of Roxy Club)
N.O.D. is an asylum for intellectuals without money, tired and hapless travellers, and experimental artists. There is free wi-fi internet, no entrance fees and quite cheap drinks.
N.O.D. also serves as an experimental gallery. The opening days of their exhibitions are often accompanied by live audio and video production. Artists who play there on their own usually use a laptop only, and their domain in music is ambient, glitch/c'n'c or noise. There is even a small theatre. With weird iron decorations, you can see why the N.O.D. is a so-called 'experimental space'.
Location: 1st floor at Roxy Club
Opening time: 11 am-1 am; Live music on Mondays.