Although in the course of his Antonín Dvořák's lifetime, his compositions were included in the concert programs of renowned orchestras and concert halls in Europe, North America and Australia, even at the height of his fame Dvořák considered himself to be the first and foremost a Czech.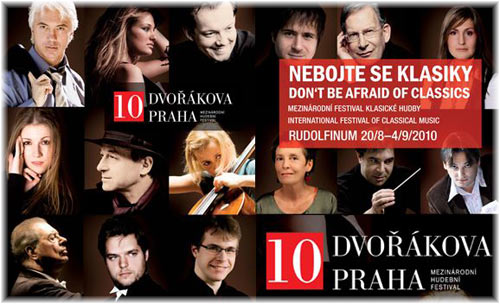 The international display Dvorakova Praha, or New World Among Festivals, starts in Prague Rudolfinum on 8th September and continues until 24th September (dates might vary each year). This festival lasts for three weeks, and the organisers aim for around 15 concerts (nine orchestral ones, three-chamber and three recitals – lyric, violin and piano).
The theme of the festival is to propagate the creations and life of Antonin Dvorak in Prague. The other motivation of the festival creators is to make Prague an even more important venue so that world artists come to Prague to play phenomenal pieces composed by Dvorak.