Offices, banks, department stores and most small shops are closed on public holidays. It is quite common for people in Czech to take a few days off following national holidays, mostly to travel to their weekend cottages. National Holidays in Prague will have little impact on tourists except that many tourist attractions will be closed; however, restaurants and other private-run companies will be open as usual. When visiting Prague at the beginning and end of the main school holidays, you might often experience traffic jams. But don't worry – we're sure you'll enjoy any day in Prague – if it is a national holiday or not.
National Public Holidays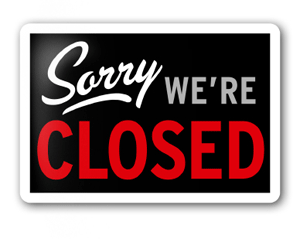 1 January – New Year's Day / Czech Independence Day. A day to mark the creation of an independent Czech Republic following the division of Czechoslovakia on 1 January 1993.
March/April – Easter Monday. The only movable holiday in the Czech calendar. Czech tradition: women are beaten (not viciously) with whips made from willow sticks on Easter Monday. Men receive painted eggs or shots of plum brandy (slivovice) in return for whipping of women. Alternatively, women can be thrown into cold water (preferably a stream, though a bathtub will suffice).
1 May – May Day (Labour Day). International Workers' Day in many countries (though not the US or UK). Also known as May Day, this day is celebrated for different reasons throughout the world. Head up to Petřín hill and rejuvenate your love life with a kiss under one of the numerous blossom-laden trees on its slopes, a tradition leftover from a pagan fertility rite.
8 May – Victory Day (Liberation Day) – The day commemorated the liberation of Czechoslovakia by the Allies in May 1945.
May/Jun – Whit Sunday and Monday
5 July – Cyril and Methodist Day (introduction of Christianity) – The missionaries Cyril and Methodius are closely associated with the arrival of Christianity in this country and the first Slavic alphabet, Cyrillic (in the year 863).
6 July – Death of Jan Hus – The day marking the burning of Jan Hus at stake (6. 7. 1415). Jan Hus was a reforming religious leader and the rector of Prague University.
28 September – Czech Statehood Day – The day Czech Prince Wenceslas was murdered in the year 935 by his own brother. Not long after his death, he was declared a saint. On this day, the Czechs celebrate their patron saint and symbol of Czech statehood and national identity.
28 October – Czechoslovak Independence Day (Republic Day) – A public holiday to mark the day Czechs and Slovaks established their own state in 1918 – the most important national holiday of the year.
17 November – Democracy Day (velvet revolution 1989) – The day Czechs remember the student struggles of 1939 and 1989 against the Nazi and communist regimes.
24 December – Christmas Eve. The main Christmas celebration in the Czech Republic – when presents are exchanged, and a traditional Christmas dinner (carp soup, fried carp, carp surprise, etc.) is served.
25 December – Christmas Day. More Christmas gatherings with extended family, but the main celebration in the Czech Republic takes place on Christmas Eve.
26 December – St. Stephen's Day. Celebrated as Boxing Day in the UK and Canada, the Czech Republic officially recognizes the date as the "Second Day of Christmas", or St. Stephen's Day, as it is celebrated in many other countries. St. Stephen was the first Christian martyr, but the date is generally celebrated as the extension of Christmas that its Czech name implies.
Other Culturally Important Days (Not Public Holidays)
27 January – Remembrance of Victims of the Holocaust (Den památky obětí holokaustu). Date in honour of those who died during the Holocaust. On January 27, 1945, the concentration camp at Osvětim (Auschwitz) was liberated.
8 March – International Women's Day (Mezinárodní den žen). International holiday in honour of women, celebrated by many European nations and recognized by the United Nations.
12 March – Czech Republic Enters NATO (Vstup České republiky do NATO). Remembering March 12, 1999, when the Czech Republic joined NATO.
5 May – May Czech Uprising (Květnové povstání českého lidu). Date marking the Czech uprising against German occupation in early May 1945. May 5 was the date the uprising spread to Prague.
27 June – Remembrance of the Victims of the Communist Regime (Den památky obětí komunistického režimu). Date remembering those who died under communism. Political activist Milada Horáková was executed on June 27, 1950, by the communist regime.
11 November – Veterans' Day (Den válečných veteránů). International holiday remembering those who have served in the armed forces. The First World War officially ended on the eleventh hour, of the eleventh day, of the eleventh month in 1918.