Praguers (and the Czechs in general) have a very sensitive, subtle sense of humour which is sometimes hard to recognise. It is a typical Czech characteristic influenced by the cultural tradition of Jaroslav Hašek, Jan Werich, Zdeněk Svěrák, Bolek Polívka and other main personalities of Czech culture. But generally Praguers are very friendly and polite people who are sometimes attached to the old-fashioned values. Some visitors, too, find Praguers a tad brusque. Don't expect to hear 'have a nice day slogans' in restaurants, bars and shops, particularly in tourist areas. Don't be offended; that's just the way it is.
Praguers are often not popular with the rest of the people in the Czech Republic. The reason is probably the arrogant attitude of the Praguers towards the non-Praguers combined with the envy of non-Praguers. Sometimes it is part of a tradition (Prague vs. Brno/Prague vs. Ostrava) but usually (unlike with football fans) it is resolved by some kind of humour.
Praguers are almost all Czechs and representation by foreigners is quite small, although some Czechs have a German, Hungarian, Polish, Romany, Slovakian or Vietnamese background. In addition to Slovak and Roma minorities, there are significant numbers of expatriates – especially Americans, British, Germans, Spanish and Italian – living and working in Prague. It is estimated that around 50,000 expatriates live in the city.
The negative side of the Czechs is often vicious racism directed at the Roma minority. There exists also a certain amount of xenophobia on the part of some Czechs towards foreigners, especially towards those of Asian or African origin, although physical threat or any other kind of violence is unheard of.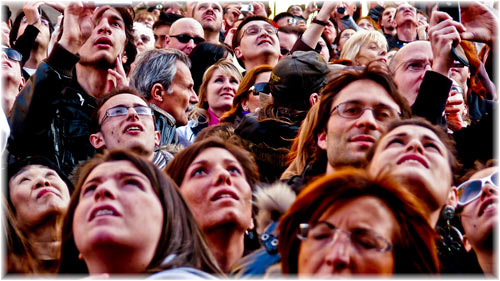 Minority groups in Prague
The three main minority groups in Prague are Roma (also known as gypsies) Slovaks and Vietnamese. There are also several sizable expat communities living and working in Prague, mainly from USA, Germany and Ukraine and a growing number of British and Irish. It's thought they make up about 4% to 5% of the Prague's total population.
Typical Czech
Try asking any Praguer what is typical of the Czech Republic, and his or her response will be the same. Most will say that the Czech Republic has the best women, and will mention Czech beer, perhaps the best ice hockey team, and Czech crystal glass and porcelain, opera, and classical music.
Tips on how to feel the Czech atmosphere
Enjoy the atmosphere in a traditional pub and if possible share a table; it is a good way to get to know Czechs
Do not talk about communism
Go to watch Prague's leading soccer and ice hockey teams
Facts about Prague

– Average age of Prague citizens: 39 years
– City population: 1.2 million
– Population density: 2,393 inhabitants per sq km (6,198 per sq mile)