North of Lorentanske Square, right behind Prague Castle, lies New World (Nový Svět). It is a country lane of quaint cottages dating back to the mid-14th century, but most were rebuilt in the 17th century. At that time, residents, in their fight against poverty, chose golden house signs for their homes – such as Golden Pear, Grape or Acorn. It is a very charming narrow street, which has attracted many artists and romantic souls for more than three centuries. This street is great for a romantic stroll, especially on summer days. This street is connected with a few famous people who lived there. 
U zlateho noha (At the Golden Griffin, No 1) – famous astronomers Tycho de Brahe and Johannes Kepler once lived in this house.
U zlaté hrušky (At the Golden Pear, No 3) – delicious and romantic restaurant; www.restaurantuzlatehrusky.cz
At the Golden Plough (No.25) – Frantisek Ondricek, a Czech violinist, was born in this house.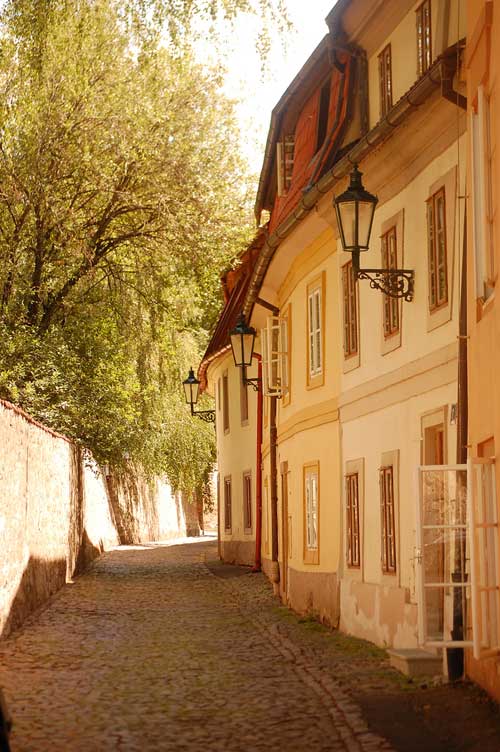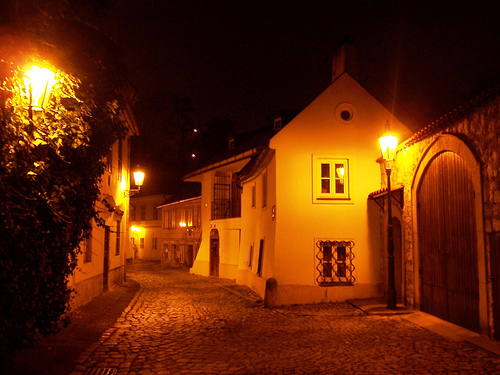 Location: Nový Svět, Hradčany