No capital city can live without a proper city transport system. Subway, buses and trams are used not only by the locals, but also by the tourists. But the price of fares differs a lot. Look at the price range from some capitals, as reported by the Czech Republic Travel Agencies Association.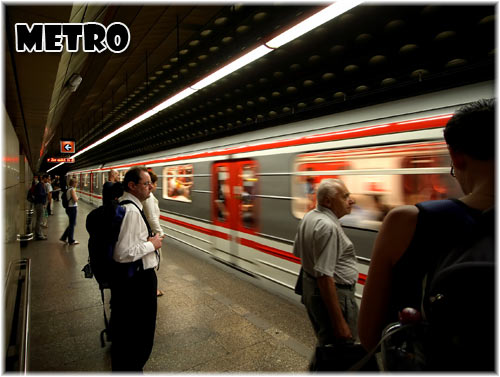 The most expensive one-day public transport ticket in Europe is in Stockholm. Other high prices are in London and Oslo. In Central Europe, the first place is Budapest, followed by Vienna. Prague has the third position thanks to its new prices valid from 1 July 2011.
The price of a single-time non-transfer ticket in Prague increased from 18 to 24 CZK. Its validity extended from twenty to thirty minutes and it allows unlimited transfers. The transfer ticket price increased from 26 to 32 CZK, whereas it is valid for 90 minutes instead of the former 75 minutes. The all-day ticket price increased too, so instead of 100 CZK it costs ten crowns more.
Another novelty is a free ticket for passengers younger than 15 or older than 65 years, whereas previously, the limits were ten and seventy years. But these passengers must be holders of a special card. It is the Opencard, to which they can download a "free fare" application for 120 CZK. This confirms their right for free travelling. If the children or seniors do not show this card, they pay half fare.
Express Processing for 250 CZK
"On one hand it is a good thing that the foreign and home tourists can use the benefits for the young and the seniors. We welcome this. But on the other hand we are not satisfied with the way, how the tourists can access the benefits. It seems to us the Transport Authority made the process of getting a discount more complicated on purpose. So it becomes practically impossible for the tourists to use the discounts. Or do you think a tourist can wait 14 days to get a free Opencard?" explains Jan Papež from the Czech Republic Travel Agencies Association.
Foreign tourists are forced to pay an express extra charge of 250 CZK to ask for an Opencard. If we look in the cities around, who understand that during the economic downturn they are likely to get more short-time tourists than before, Prague is the least friendly.