If you have just one day or half a day for a visit to Prague, you should plan carefully to see best what Prague can offer you in such a short time.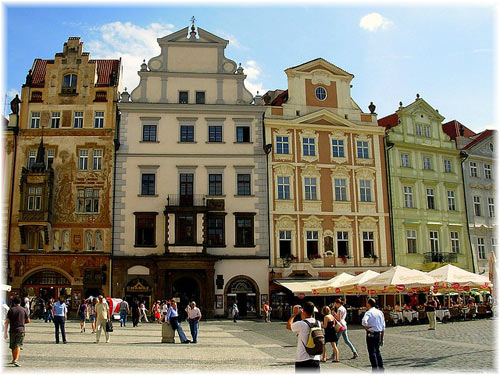 You can start your tour of Prague from the Old Town Square, and see the buildings around the Square, then head through Karlova Street to Charles Bridge. Stop for a while to enjoy the souvenir stands, performers, artists, musicians, or just the beautiful city views. Once you cross the bridge, you will be in the Lesser Quarter. In Lesser Town, you'll find ancient burgher houses and the Baroque copper-domed St Nicolas Church. Then walk up Nerudova Street to the Castle; alternatively, you can take a tram from Lesser Towns Square to the Castle if you feel a bit tired of walking. Visit the Gothic St Vitus Cathedral and St George's Basilica and the tiny, charming houses of Golden Lane. If you still have time, you can continue walking up to the Strahov Monastery and see the magnificent Strahov Library and Church.
Our tip: Join us every day from 11am for a free walking tour. You can also book a private transfer from the airport and our driver will take you directly to the tour starting point.