Coda Restaurant, Aria Hotel, Lesser Town, Prague 1
The two most important things for a restaurant is the quality of the food and the location and thankfully, the Coda restaurant in Prague does very well on both accounts. With regards to location, the major reason for visiting the Coda is the fact that it provides access to the Vrtbovska Garden. This is a beautiful garden and one that has been recognised by the UNESCO World Heritage group. If you are in the Lesser Town area of Prague, this is a fantastic opportunity to see one of the best sights in the city. The restaurant can be found a mere 5 minutes' walk from Charles Bridge but the splendour of Coda is not only limited to the adjoining garden.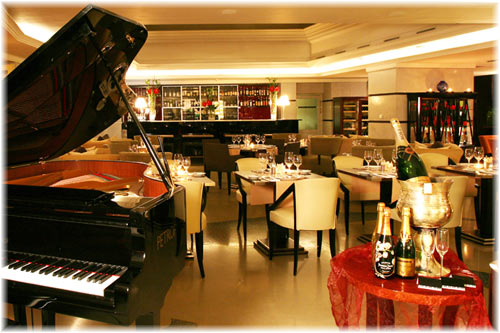 Stunning art-deco interiors
This is because the restaurant building itself is a thing of beauty, being designed by Rocco Magnoli and Lorenzo Carmellini, two renowned architects who were formerly peers of Gianni Versace. They have produced a stunning art-deco effect within the building, which also houses art-work by many world famous artists like Picasso, Shagal, Dali, Myslbek, Kodet and Frank von Stuck. All of this ensures that there is plenty to marvel at while eating dinner, which is thankfully also of the highest quality.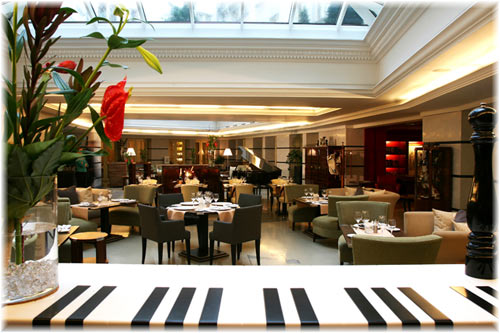 Enjoy fine Czech food
Anyone looking for Czech food at its finest will marvel at the "Vodanany" duck, which is oven roasted and presented with a mixture of sauerkraut and vegetables, all for 690 czk. There is also plenty of meat options with beef shank, veal saddle, poker tenderloin, lamb shank and breast of chicken or duck on the menu. Meat eaters will be in heaven at the choice of options but vegetarians and seafood lovers are also well catered for with the yellow fin tuna coming highly recommended.
The restaurant is served by local trams and also offers live music throughout the week, making it a perfect place to sit back and enjoy a full evening in luxurious surroundings. If you really want to experience the best of Prague, the Coda Restaurant offers everything you could ever want and more.