One of the first and most noticeable things about the Nebozizek restaurant, situated on Petrin Hill, is that it provides amazing views of Prague. If you are lucky enough to be present in the restaurant as the night time starts to fall, the opportunity of seeing Prague light up for the evening is a truly wonderful sight.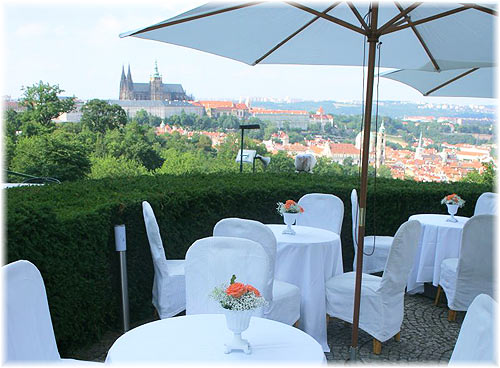 Make the Most Of the Views
Many visitors like to get to the restaurant by taking the funicular railway, adding to the style and grace of the trip and making this a restaurant that is really worth talking about. If you like to have many wonderful memories to tell when you get home, a trip to this restaurant has to be high on your list of things to do. The restaurant can be found in a glass conservatory, close to the observation tower in Petrin, making this even more of a must-see for people in the area.
The restaurant offers a wide range of dining opportunities, and if you like traditional Czech meals, this place has something to offer. There is a fantastic rabbit dish, prepared in the traditional Czech manner and served up with tomatoes and gnocchi. This meal costs 270 CZK.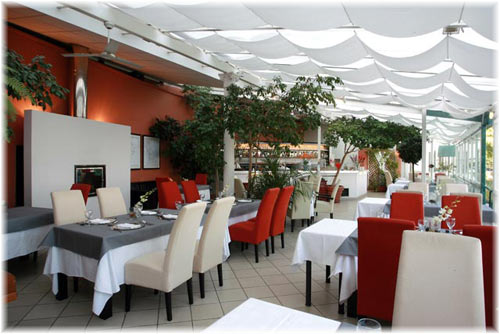 Great Range of Seafood Available
There is also a great range of seafood on offer with filet pike and grilled salmon available with a selection of vegetables for 330 CZK. It is easy to see why so many people will be enamoured with the views on offer from the restaurant, but it is not only about the dining experience. The food on offer at the Nebozizek restaurant should make it a must-visit location for anyone serious about their food.
A great way to end the evening after spending time in the Nebozizek is to watch the Lesser Town and take a wander across the Charles Bridge. Getting to and from the Nebozizek restaurant provides a wide range of sightseeing opportunities. Whether you like to look at views or people, this is a restaurant that will provide everything you need.