TERASA U ZLATÉ STUDNE, U Zlaté Studne 4, Lesser Town
The Lesser Town of Prague may be quieter with regards to tourists but it means there is more scope for restaurants and bars to cater to niche markets. Most people enjoy their food but only some people wish to experience high class food and drink but if this sounds of interest, the Terasa U Zlate Studne restaurant is likely to make all of your dreams come true.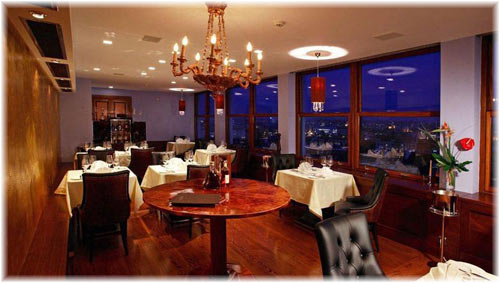 High class food is available
There is a Degustation menu, which is a menu which provides for an appreciative approach and testing of a wide variety of foods. The term is a culinary tem and focuses on the sense and high quality food. It is this menu that is highly recommended if you are socialising with friends and enjoying a sociable and high class evening.
At 2100 CZK, this menu is far from cheap but the quality of food and drink of offer goes some way to justifying the price and proving that there is some form of value for money. Marinated lobsters from Canada are served up alongside tiger prawns and caviar, with the drink for the part of the evening being Sauvignon Blanc.
If you love food, you must pay a visit here
This is just one exquisite stop on an extravagant dining evening which will also include fois gras, monk fish, royal pigeon, French cheese, chocolate almond cake and home-made ice cream. This menu may be extremely expensive but it is an act of luxury that some people may not get the opportunity to experience anywhere else. If you are a food lover and are in Prague, experiencing this menu may be a must. Outside of Paris, there are very few places where it is possible to experience French gourmet food of such quality, making this a must see restaurant for all food lovers.
The restaurant also provides an A La Carte menu for people who find the Degustation menu too expensive or too rich for their tastes. This menu has a wide selection of foods to enjoy featuring both traditional Czech fare and standard meat and vegetarian options.
The food is a clear highlight of this restaurant but the views are stunning, providing an overview of Prague. Prague is a stunning city, still maintaining many historical and traditional buildings, which cannot be said about many major cities in Europe.