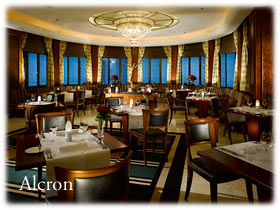 Visit Prague and experience some of its' divine cuisine. The Michelin Guide for Main Cities has just awarded two Prague restaurants a Michelin Star a piece. This represents the first-ever time that chefs from the Czech Republic have received this important award. The amount of Bib Gourmand restaurants has also increased in Prague, an accolade which signifies high calibre food for competitive prices.
La Degustation Bohême Bourgeoise restaurant, led by Chef Oldrich Sahajdak, and the Alcron Restaurant, headed by Chef Roman Paulus, are the two restaurants that have received the Michelin Star. Each restaurant offers delicious menus. La Degustation Bohême Bourgeoise restaurant features traditional Czech food, utilizing late nineteenth century recipes. In comparison, the Alcron is renowned for its' seafood and fish specialities.
Lovers of gourmet food and fine dining will like that the quantity of high-quality Prague restaurants is consistently increasing. The two Prague restaurants, Monastery and Sansho, have recently gained the Bib Gourmand label. These restaurants will complement the Divinis, Le Terroir, SaSaZu and Aromi restaurants, which were able to keep the label presented to them the previous year.