Prague Zoo is situated a few kilometres outside the city centre and is set around a river gorge, with rocky cliff faces and rolling meadows all around. The zoo can be reached by public transport, with a combination of metro and bus or riverboat.
In the summer months, the company Pražská paroplavební společnost is operating a new line that serves the zoological garden in the Troja district of Prague. Previously, Pražská paroplavba ran between Rašínovo quay and Troja three times daily in the high season. The new line is shorter and runs more frequently, making it a good alternative to the overcrowded summer buses.
Boats sail daily from Na Františku quay every hour. Adult tickets are 100 CZK, while tickets from Rašínovo quay cost 150 CZK. Pražská paroplavba celebrated its 145th season afloat in 2010, making it absolutely one of the oldest firms still in operation in the Czech Republic.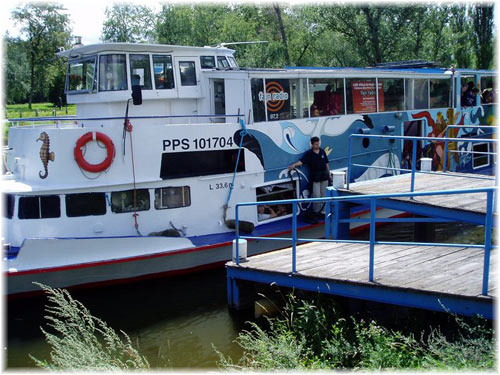 Prague Zoo is spread over 69 hectares, where you can see over 5000 animals and 650 species. The grounds stretch from a lush river valley up a steep, rocky escarpment to rolling meadows. The views at the summit are spectacular. Allow at least four hours for a visit.