Czechs Amber Liquid, Called 'Pivo'
Czech beer is world-famous and fully appreciated by the Czechs themselves. For many centuries Czech beer has been the finest available. The distinctive flavour of Czech beer comes from handpicked Bohemian hops. The Czech Republic is the largest consumer of beer globally (153.6 litres annually per capita), even beating Germany. That means that every adult drinks on average 1L of beer a day. Prague's main type of beer is lager, the best known being Pilsner Urquell and Budvar (Budweis). Don't be misled by the name — the American beer, Budweiser and the Czech brew, Budvar, have nothing in common. Popular Czech brands include Gambrinus, Staropramen, Krusovice, Radegast and Velkopopovicky Kozel. If you want to sample local brands, each with their own specific taste, try some small breweries like NovoMestsky Pivovar producing Flek (dark beer). Another dark ale style beer – Velvet, is produced by Prague breweries in Ostrava. If you like Guinness, try the Czech beer called Kelt. Apart from breweries, there are also more than twenty restaurants with their own micro-breweries where you can follow the brewing process for yourselves. The most famous is U Fleku, which has been brewing beer since the year 1499. Beer is normally served in half-litre glasses unless you ask for a small beer (0.3l). Czechs generally prefer light beer, but you can ask for sweeter dark or mixed beers in many pubs. 
The most popular Czech beers are about as powerful and flavourful as German beers and simply slightly stronger than regular American beers.
Alcohol Percentage
It's good to know that the numbers attached to beers in the Czech Republic refer not to alcohol content but to a 'degrees' figure, representing the amount of malt extract used in the brewing process. A higher degree figure generally means a fuller flavour, and it always results in a stronger brew. The alcohol percentage works out at about a little more than one-third of the stated degree: ten-degree beers are generally at around four per cent alcohol, with 12-degree beers nearer five per cent. Most often, you come across draught beer which is popularly called "desítka" (ten) — it contains up to 4 % alcohol and also "lager" type beer called "dvanáctka" (twelve), which contains approximately 5.5 % alcohol. Occasionally, you will find special beers with higher alcohol content.
Beer Tour
Tourists must set aside a day to taste the nation's beer because I am sure many people will agree that it is the Czechs who produce the world's best beer. Prague has many beer bars offering a wide range of beers, and no visit to Prague is complete without a few hours spent in beer tasting followed by Czech pub food such as raw beef on deep-fried toast, cold-smoked mackerel and meat in aspic. And to really feel at home in Prague, you should learn the following phrase 'one more beer, please': Ještě jedno pivo prosím.
Czech Wine

Unfortunately, the wine produced in the Czech Republic is nothing special; however, if you really like wine, then try a young wine called 'burcak'. This can usually be bought in September when the harvest season starts. Some popular Czech wines are Vavřinecké, Frankovka or Rulandské bílé. Wine is produced in the warmer, more sheltered parts of southern Moravia and also in the region of Melnik.
Czech Spirits

If you prefer spirits, all the well-known ones are available, the most popular amongst Czech people being vodka followed by rum and fernet. Fernet is a dark herbal bitter drink. Fernet can be drunk with tonic, and then we call it 'bavorak' (Bavarian beer). Becherovka is another herbal spirit, originally from the Bohemian spa town of Karlovy Vary. This liquor has been very popular for medicinal use since the 19th century. Another spirit you may come across is 'borovicka' (a juniper-flavoured spirit with the influence of an Italian grappa) and 'myslivec'. In the Czech Republic, absinthe is still legal and can be bought in shops (be warned this is a powerful and dangerous spirit). 'Slivovice' is mostly homemade brandy made from plums and originally comes from the Moravian hills.
If you don't drink alcohol, then the mineral water called Mattoni is worth trying.   
Czech Pubs Atmosphere
Drinking is done in smoky pubs with stained tablecloths and surly servers with dodgy maths. Anything less than half a dozen half-litre mug is suspect – if you can drink ten, you can walk away with your pride intact.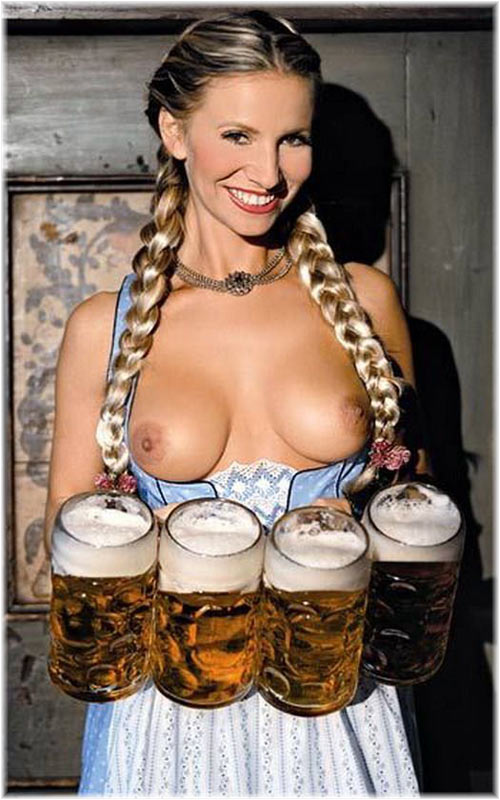 Brewery excursion tip: You can visit most of the breweries and taste their beer at the very source.
Local Breweries
Bernard Brewery
Humpolec, 5. května 1, tel. 565 53 24 07, www.bernard.cz.
Bernard is an award-winning, unpasteurised and organic brew and should be tried everywhere you see it. A few places in Prague serve it – or you could go out to Humpolec and wander around this showroom brewery, which tends to look more like a yuppie summerhouse with large brass ornaments than a factory. Pretend to be interested until the ale turns up. How to get there: From Prague Florenc to Humpolec 7:30. From Prague Roztyly to Humpolec 14:40. From Humpolec to Prague 5:45, 16:45. Admission 100 CZK.
Velkopopovický Kozel Brewery
Velké Popovice, Ringhofferova 1, tel. 323 68 31 11, www.beer-kozel.cz.
The experts from the Kozel brewery conduct tours of their premises situated 14km from Prague. Unfortunately, though it is only in Czech, perhaps it is easier to find a pub that serves it here in the city. Tour 60 CZK.
Staropramen Brewery
One hour tours should be booked in advance. The brewery also has its own restaurant serving delicious traditional Czech cuisine.
Getting there: Metro B to Andel station or by tram No. 6 or 12 stop Na Knizeci
Location: Nádražní 84, Prague 5
Czech Beer Festival Prague
taste a selection of the best from Czech breweries, Czech chefs, butchers and bakers for you. read more
A Bit of History
Before 1842 beers were dark and cloudy until visionary brewmaster created the world's first golden beer. This evolutional breakthrough took place in the city of Pilsen, in today's Czech Republic; the town and the beer have given its name to the new style of beer – Pilsner. Beer-lovers from all over the world come to Plzen, which has become something of a brewing Mecca. It is also easy to determine why the total consumption of beer in the Czech Republic – 160 litres per capita per year is the highest in the world.
In the Czech Republic, there are brewed more than 400 kinds of beer at more than 120 breweries.
Best Prague Beer Brands
Pilsner Urquell

The original Pilsner beer came in an overwhelming first place, echoing a recent poll in which most Czech citizens called Pilsner "the beer with the highest quality." We'll have another.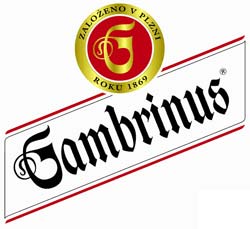 Gambrinus
Czech popular beer. Gambrinus pale lager is distinguished by its rich gold colour and ample foam. Its outstanding feature is the full-bodied flavour with fine bitterness. The unmatchable flavour ensues from the use of the highest-quality domestic ingredients, the famous Pilsner water and local brewers` experience developed over generations.
www.gambrinus.cz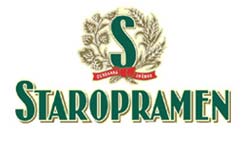 Staropramen
It is another Czech popular beer exported to 36  countries. Pivovary Staropramen, a.s. is the second-largest beer producer in the Czech Republic, with a 14% share of the domestic market.
www.pivovary-staropramen.cz
Krusovice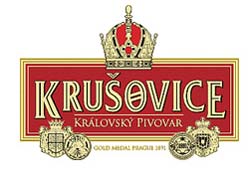 The  Royal Brewery of Krusovice is one of the oldest breweries in the Czech Republic. The brewery was established in 1517. The brewery is presently placed 5th amongst producers of beer in the Czech Republic. Krusovice beer is available on tap in thousands of pubs and prestigious restaurants alike throughout Bohemia and Moravia.
www.krusovice.cz