Clubs in Prague are spread all around, but each area has its own certain style. Most clubs & discos in Prague will play Euro pop, MTV hits, hip pop, techno, house and rave for young people. If you are looking for other sort of music, it may take longer to find a right place. Clubs usually open at 9pm or 10pm and closing early morning around 5am. Entry for clubs is usually 100 – 200 CZK but expect to pay more for special events and live music. To find out the latest information about clubs and live venues check Prague Post newspaper, biweekly magazine Downtown or Houser – weekly magazine. Tickets for live performances and venues can be bought from TicketPro. Don't be surprised if many clubs in the city centre open and within couple months close down again, this is due to strict noise regulations.
Some of the best venues are the Roxy and the Palác Akropolis, here you'll find bands, DJs, drama, dance, art and films under one roof.
Duplex – Duplex is one of Prague's most popular nightclubs with huge dance halls filled with local teenagers and even stag-party stragglers. It is a combination of nightclub, café and restaurant. During the day the 6th-floor terrace restaurant is a great place for coffee to enjoy the views. At night offers a view overlooking the lights of Wenceslas Square. www.duplexduplex.cz  Location: Wenceslas Square 21, New Town
Mecca – very fashionable club, featuring industrial-chic club to dance to house and techno music. (Read more) www.mecca.cz Location: Pruhonu 3, Holesovice
Karlovy Lazne – another huge and very cool night club. Each floor has its own style, from chill out to hard core trance; live bands at ground level, dance to classic disco on first floor (Discotheque), rock to 1960s and 70s music on the second floor (Kaleidoskop), or house and techno on the third floor (Paradogs). (Read more) www.karlovylazne.cz  Location: Novotneho lavka, Old Town (close to Charles Bridge)
RadostFX – this very famous club features top local and international DJs. Exquisite sofas, mosaic-topped tables … Café serving great veggie food and cheesecakes, a Moroccan lounge in the back for relaxation and downstairs dance club that only gets going after late hours. www.radostfx.cz Locaton: Belehradska 120,Vinohrady (close to underground station IP Pavlova)
La Fabrique – disco with a couple of dance floors for people of all ages. www.lafabrique.cz  Location: Uhelný trh 2, Old Town
Roxy – If funk and techno is your favourite then Roxy is the best club in town. Arrive around midnight when the fun starts. (Read more) www.roxy.cz Location: Dlouhá 33, metro Namesti Republiky
For jazz night try Mala Strana (Lesser Town) district, for electric music try Josefov and Old Town, Zizkov and Vinohrady and good if you wish to try some local clubbing scene. Finally centre of Prague is mostly dedicated to the clubs playing chart music and pop music.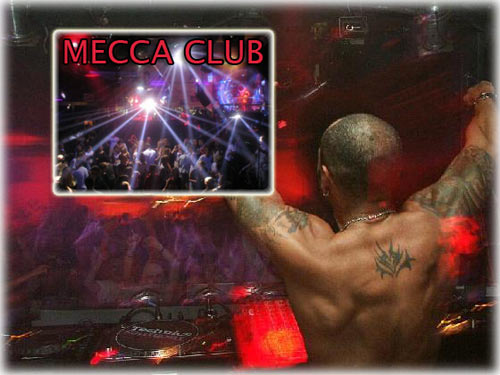 Best Jazz Clubs: Reduta Jazz Club; U Maleho Glena; Agharta Jazz Centrum. 
Best clubs for techno & house music: Mecca; Misch Masch; Roxy; Radost; Infinity
Best clubs for Hip Hop and R&B music: Radost; Chapeau Rouge
Best clubs for 80's amd 90's music: Futurum; Lucerna Music Bar
Best rock clubs: Palac Akropolis; Lucerna Music Bar; Roxy; Rock Cafe
Dress Code

The dress code in Prague is very relaxed, and you will find that the clubs are never fussy who they let in. The exception might be a few very posh clubs where you should not wear trainers etc.
Meeting Czech girls/boys
If you are a foreigner you have big advantage. Czech girls (boys) love foreigners. Best places to meet Czech girls (boys) are definitely dance clubs and even some bars.